1-11-2023
David Klee
10 Cloudy Questions to Ask Before Migrating Your SQL Server
12-7-2022
Ed Leighton-Dick
Review of PASS Summit 2022
11-9-2022
Andy Yun
A Query Tuner's Practical Guide to Statistics
10-12-2022
H. Ross Reed
DBATools: Migrating Database Servers
9-14-2022
Bradley Ball
DevOps & CI/CD for Azure Synapse Analytics
8-17-2022
Deborah Melkin
A Practical Starter Guide to SQL Notebooks
7-13-2022
Pat Phelan
Check Out My Tools!
3-9-2022
Bob Ward (recording)
Introducing SQL Server 2022
2-9-2022
Deepthi Goguri
So, you want to become a Cloud DBA?
12-21-2021
David Klee
Virtualization Performance Tuning
11-17-2021
Frank Gill
Backup Options in Azure
10-13-2021
Ed Leighton-Dick
SQL Server Lockdown: Options for High Security Scenarios
9-15-2021
David Bland
Introduction to Azure Data Studio
8-11-2021
Pat Phelan
SQL and Authentication and Permissions, Oh My!
7-14-2021
H. Ross Reed
SQL Server on AWS RDS The Other Cloud Alternative
6-9-2021
Peter Shore
Secrets of the Plan Cache
5-12-2021
Randolph West
Back to the future with Temporal Tables
4-14-2021
Jean Joseph
Intro to Azure Synapse Analytics
03-10-2021
Tracy Boggiano
SQL Server Configuration
with dbatools and dbachecks
02-10-2021
Ben Miller
Advanced PowerShell for the DBA 1
02-08-2021 Des Moines

Advanced PowerShell for the DBA 2
02-09-2021 I-380

Advanced PowerShell for the DBA 3
02-10-2021 Quad Cities
01-13-2020
Deepthi Goguri
Understanding Statistics in
SQL Server
12-09-2020
Chris Hyde
Python in SQL Server 2017 and 2019
11-18-2020
Pat Phelan
Show and Tell from
Virtual Summit 2020
10-14-2020
Taiob Ali
New features in Management Studio –
Performance Troubleshooting made
easier!
09-09-2020
Ed Watson
Taking Power BI to the Next Level
08-12-2020
David Bland
How to do a Complete Server
Assessment
07-21-2020
Andrea Mascher &
Sara Mascher
Wallace
SELECT Question, Answer FROM
Diversity.Inclusion WHERE
AfraidToAsk = 1
07-15-2020
Cory Hamrick
AWS vs Azure: What's the Difference
for a DBA
06-10-2020
Erik Darling
Better Troubleshooting Through
Extended Events
05-13-2020
David Klee
Al Things SQL in the Microsoft Cloud
04-15-2020
Magnus Ahlkvist
My romantic relation with Powershell
generally and DBATools especially
03-11-2020
Tim Radney
Azure Data Security
02-19-2020
Ed Leighton-Dick
Capturing SQL Server Activity with
SQL Server Audit
01-15-2020
Erin Stellato
Replacing Profiler with Extended
Events
12-11-2019
Pat Phelan
Social / PASS Summit Recap
11-13-2019
Dan Guzman
Introduction to Database Containers
10-09-2019
Kevin Kline
Query Tuning Internals for the
Advanced SQL Developer
09-09-2019
David Bland
Is my Server Suffering from Memory
Pressure?
08-14-2019
Juan Soto
Optimizing Microsoft Access with
SQL Server
07-10-2019
Ryan Adams
How Active Directory Affects
SQL Server
06-12-2019
David Klee
Level Up Your Cloud Infrastructure
Skills
05-15-2019
Deborah Melkin
Looking "Normal" and Seeing "Stars":
Table Designs Working Together
04-17-2019
Meagan Longoria
Creating Accessible Power BI Reports:
Challenges & Opportunties
03-13-2019
Tim Radney
Introduction to Azure Managed
Instances
02-13-2019
Glenn Berry
Dr. DMV's Troubleshooting Toolkit
01-09-2019
Andrew J. Kelly
Getting your Daily Debrief
12-12-2018
Pat Phelan
Discussion of PASS Summit 2018
11-14-2018
Allen White
Maintain SQL Server Performance
Baseline with PowerShell
10-10-2018
Frank Gill
Transaction Log for Developers
09-12-2018
Dave Bland
SQL Server Extended Events
08-15-2018
Ed Leighton-Dick
Dammit Jim! Dr McCoy's Field Guide
to system_health (and the default
trace)
07-11-2018
Kathi Kellenberger
Azure Machine Learning 101
06-13-2018
Pat Phelan
Optimizing SQL Server
Performance 101
05-09-2018
Ben Miller
Tips and Tricks for the
PowerShell DBA
04-11-2018
Ed Leighton-Dick
How to Keep Your Databases Secure
in Just Minutes a Day
03-14-2018
Glenn Berry
Migrating to SQL Server 2017
02-21-2018
Pat Phelan
How did you get in there, and who
said you could do that?
01-10-2018
Tim Radney
Understanding SQL Server Backup
and Restore
12-13-2017
QCPASS
Celebrate The 2017 Holiday Season
With Quad Cities PASS
11-15-2017
David Klee
Linux for the SQL Server
Administrator
10-18-2017
Pat Phelan
Network and learn about In Memory
Tables
09-13-2017
Pat Phelan
Learn about "Helper tables" and CTEs
08-09-2017
John Morehouse
Only You Can Prevent Database Fires!
07-12-2017
Andy Yun
Exploring Why UDFs & Nested Views
Hinder the Query Optimizer
06-14-2017
David Thole
Intermediate R – Shiny, Working with
SQL Server, and Docker
05-10-2017
John Eisbrener
Index 360 – Looking at Indexes from
Multiple Perspectives
04-12-2017
Ed Leighton-Dick
DevOps+Data: Working with Source
Control
03-15-2017
Pat Phelan
Ethics, Morals, and Laws 101
for the DBA
02-15-2017
Jonathan Kehayias
Deadlocking for Mere Mortals
01-11-2017
Tim Radney
Azure SQL Database for the
Production DBA
12-14-2016
Mark Vaillancourt
Azure SQL Database Elastic Boogie
11-09-2016
John Manzella
Accelerating DevOps Using Data
Virtualization
10-12-2016
Chuck Heiber
SQL Server Tips and Tricks
from a lazy DBA
09-14-2016
Scott Shaw
Hive 2.0: ACID and sub-second
SQL latency with LLAP
08-10-2016
NetApp
Veeam
Sirius
How SQL and Microsoft environment
can be optimized and maximized
with their holistic solution
07-13-2016
Tonio Lora
Big Data Analytics with HDInsight
06-15-2016
Kevin Boles
Common TSQL Mistakes
05-11-2016
Pat Phelan
Denise Horner
Building a Data Warehouse
for the DBA
04-13-2016
Andrew Mauch
A Web-Based Governed Data
Discovery and Analytics Platform
03-09-2016
Anthony Counsell
SQL 2016, SQL 2016 on Linus, and
SQL 2016 on Azure
03-09-2016
Mike Richardson
SQL 2016 analytics, cloud federation,
and the implications for infrastructure
02-10-2016
Jen McCown
Effortless Backup with Minion Backup
01-13-2016
David Klee
Objective SQL Server Performance
12-09-2015
Wendy Pastrick
Transactional Replication 101
11-11-2015
Denise Horner
My First PASS Summit Discussion
10-14-2015
Doug Lane
SQL Murder Mystery Hour: Living
and Dying by Dynamic SQL
09-15-2015
Pat Phelan
Data Center Tour and Presentation
08-12-2015
Pat Phelan
PowerShell for the Reluctant
Administrator
07-15-2015
Tim Radney
Common SQL Server Mistakes and
How to Avoid Them
06-10-2015
Pat Phelan
Data Architecture 101
05-13-2015
Rob Long
Building Metadata Driven ETL
Solutions with BIML
04-14-2015
C. Elliott Whitlow II
Getting Started with Microsoft Azure
03-11-2015
Mark Garner
Power BI and Azure Machine Learning
02-11-2015
Ed Leighton-Dick
Protecting Your Data with Encryption
01-21-2015
Michelle Ufford
Resistance is Futile: What You Need
To Know About Big Data
12-11-2014
Eric Selje
Stealing Home (Depot) f/k/a Don't
Be a Target!
12-11-2014
Ed Leighton-Dick
Computer Science Education Week
11-12-2014
Ed Leighton-Dick
SQL Server Features That Will Blow
You Mind!
10-15-2014
Mitchel Sellers
Managing Database Change for
you Organization
09-10-2014
Russ Allen
Divide and Conquer – Creating and
Managing Partitioned Tables and
Indexes in SQL Server
08-13-2014
Jes Borland
What's Coming in SQL Server 2014?
07-09-2014
Mike Cole
Going The Extra Mile with
Entity Framework Code First
06-11-2014
Larry Toothman
Dave Tigges
That's Not My Job Description:
The Accidental Developer
05-14-2014
Pat Phelan
Involta's Tier 3 Data Center Tour
& Presentation
04-09-2014
Steve Piatak
Data Transformation – Tips and
Tricks Learned Along the Way
03-12-2014
Mike Lebben
BI Agility AND Enterprise Security
with SQL Server
and Pyramid Analytics…
"How to make everybody happy!"
02-12-2014
Frank Gill
Designing a Restore Strategy
01-15-2014
Larry Toothman
Yesterday I couldn't even spell 'DBA',
now I am one. Help!
12-11-2013
David Klee
Squeezing Top Performance from
Your Virtualized SQL Servers
11-13-2013
C. Elliott Whitlow II
SQL Synonyms as Database Boundary
Objects or Synonyms, Your Friend
in Obscure Places
10-09-2013
Bradley Deem
Being Exceptional in Uncertain Times
09-11-2013
Michelle Ufford
PowerShell for Beginners
08-14-2013
Michel Sellers
Source Controlling Your Database
07-10-2013
Dave DuVarney
Overview of SSIS 2012 Deployment
06-12-2013
Kathi Kellenberger
T-SQL Analytic Functions
05-15-2013
Janis Griffin
Extend Your Knowledge
with Extended Events!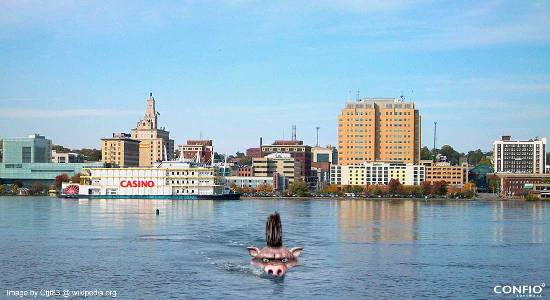 04-10-2013
Brian Duhn
Three 20 Minutes Sessions –
MCT & You, Log It or Leave It, Tool Talk
03-13-2013
Adam Salvo
Microsoft Azure & SQL Azure
03-13-2013
Jennifer Salvo
Getting Started with SSAS Tabular Cubes
02-13-2013
Russ Allen
Lessons Learned by the University of Iowa
01-09-2013
Ed Leighton-Dick
Practically Normal
12-12-2012
Ted Krueger
Make Me a Query Tuning Believer
12-12-2012
Puneet Malhotra
Intro to PowerShell
11-14-2012
Grant Fritchey
What to Look for in Execution Plans
10-10-2012
Kevin Kline #2
SQL Server Internals & Architecture
10-10-2012
Kevin Kline #1
Top 10 Things DBAs Want Developers To Know
09-12-2012
Michelle Ufford
Jessica Moss
SSIS Design Patterns for Fun and Profit
08-15-2012
Jason Strate
Choosing Your Clustered Index
07-11-2012
Jes Borland
Making Your Voice Heard!
06-13-2012
Scott Shaw
New T-SQL Features in SQL 2012
05-09-2012
Joe Webb
Writing Better Queries
04-11-2012
Mark Garner
Some New Features of SQL 2012